Premium silent disco headphones
Anyone planning a silent disco in Tacoma, WA understands that a big part of success comes down to supplying guests with premium headphones that offer exceptional audio quality. If you're interested in renting or purchasing industry-leading headsets for a forthcoming silent event, there's no better company to contact than SILENCE. We are consistently able to exceed attendee expectations with our LED headphones as they deliver audio as crisp and clear as having a soundbooth DJ present. Your guests will have an incredible time using our Tacoma silent event headphones, as they feature a number of appealing music stations. For those interested, we also provide hosting services for Tacoma, Washington silent events. We've not only worked on traditional silent discos, but corporate events, music festivals, screenings, and many other kinds of special events as well.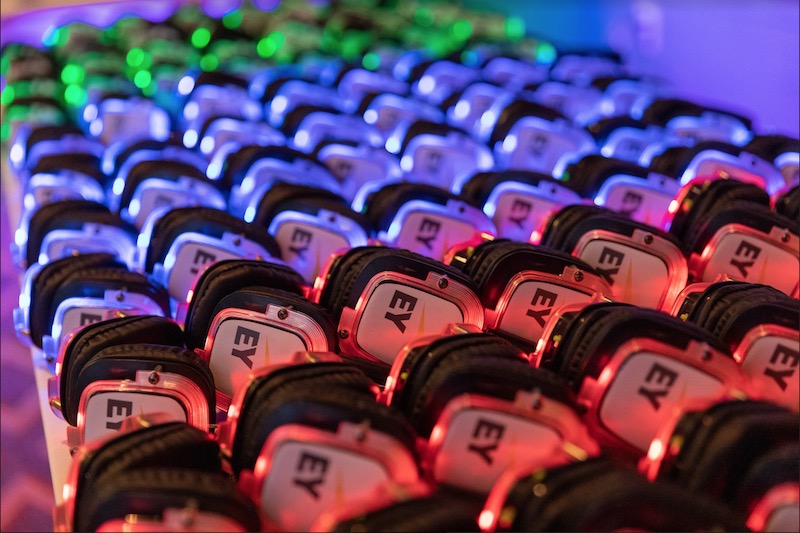 Serving Tacoma since 2014
Tacoma, WA
Service Radius: 50 Miles
Hours of Operation:
Mon-Fri 8:00 AM to 6:00 PM EST
Sat 8:00 AM to 6:00 PM EST
Tacoma's top provider of silent disco headphones & silent parties



Multiple

Channels

Guests can toggle through multiple genres of live music on our 3 channel silent disco headphones at your silent party. Find your vibe tribe by the LEDs displayed on the wireless headphones.




Premium

Sound

Our high-quality, noise cancelling wireless headphones sends clear audio up to 400 yards away. With personal volume and sound control, say goodbye to those pesky noise ordinance issues.




Vibrant

LED's

Elevate the lightshow at your next party, with the best silent disco headsets in town. Our LED headsets include built-in vibrant LEDs that change based on the music channel selected. Let's party!
Silent event services we offer in the Tacoma area.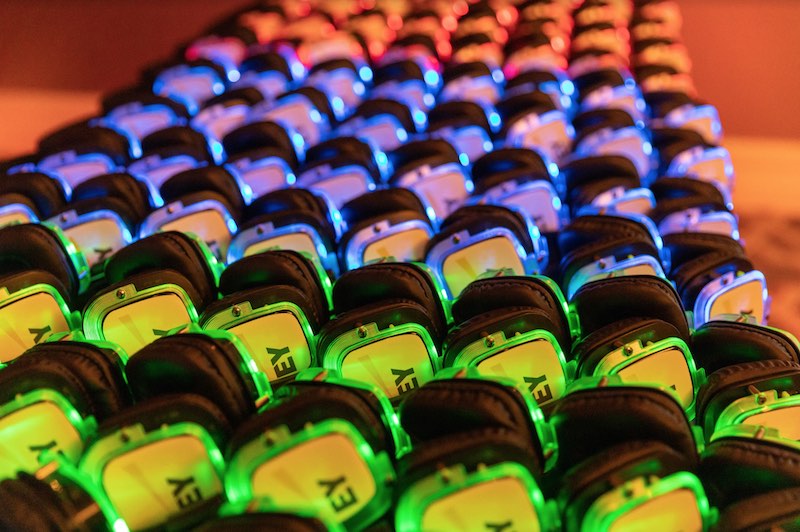 Rent or buy headphones
Whether you are looking for D-I-Y silent disco headphones rentals or wanting to buy a silent disco transmitter and wireless headphones, we are the best silent disco equipment provider and top silent event company in your area. Let's party today!
Silent event equipment
Phantom DJ mixes
Custom packages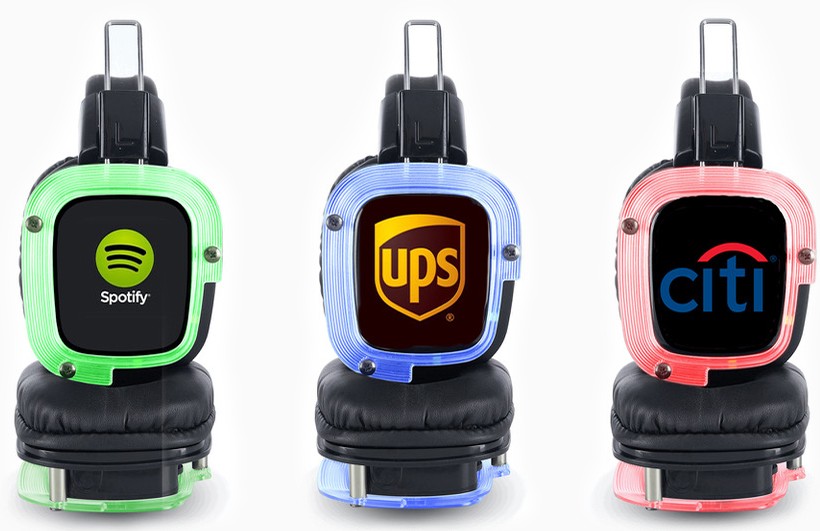 Customized headphones
Branded silent disco experiences are our specialty. With unique customizations, your SILENCE party headsets will provide for a memorable experience. Set up your own branding or logo to make your silent event stand out today. Get a free quote!
Headphone branding
Custom logo design
Removable stickers
Shipping/packaging
Custom activation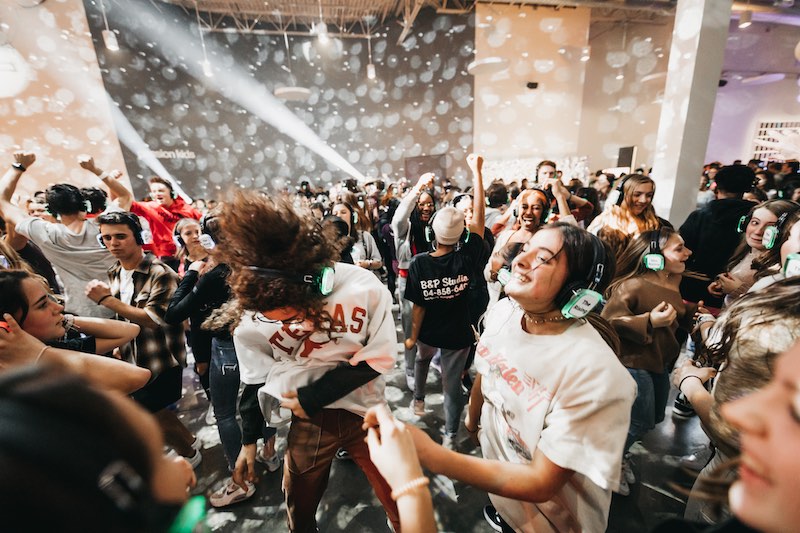 Full-scale silent events
We have over twenty years of events and entertainment experience. We provide live DJs, onsite support, staging, lighting, and wireless SILENCE equipment. From a silent disco yoga to youth groups, add another level of excitement today. Ready to rock?!
Live & phantom DJ's
Onsite event support
Three live DJ options
Silent event planning
Audio technicians onsite
Popular Packages
Silence LED state-of-the-art headphone packages.
Tacoma silent disco with all the bells and whistles.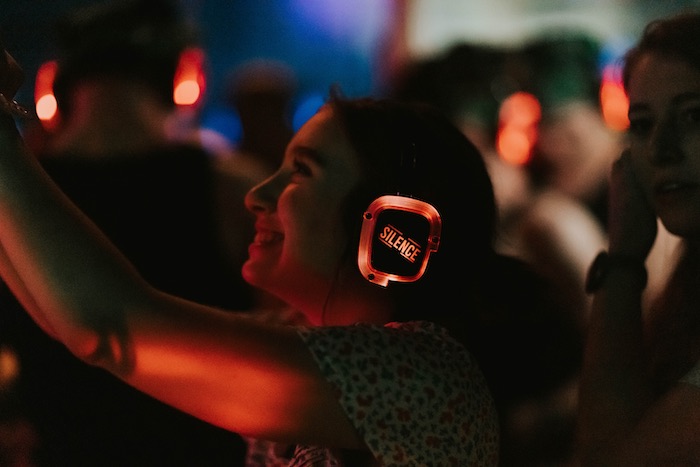 1.
SILENCE PACK 1: DJ headset package
1 live mix DJ and 2 DJ pre recorded stations with 3 genres of music. (Phantom DJ's)
2.
SILENCE PACK 2: Virtual DJ headset package
3 pre recorded DJ stations 3 different genres of music with Tech/MC. (Phantom DJ's)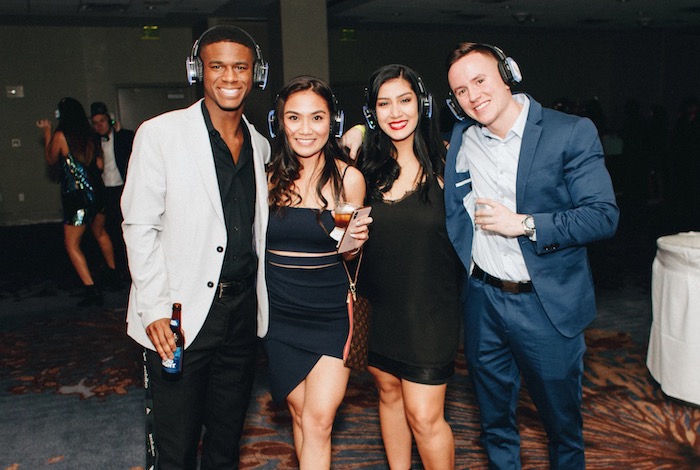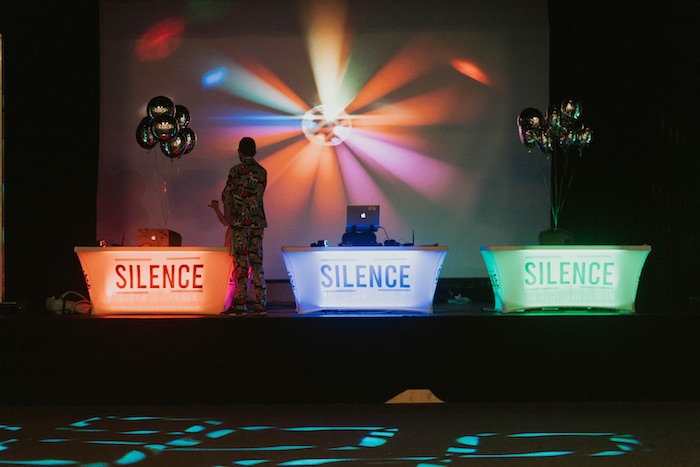 3.
SILENCE PACK 3: DJ custom headset package
3 live DJ's spinning at the same time 3 different genres of music. **This is the ultimate silent party package.
Tacoma Silent Events
Our headsets are perfect for any event in Tacoma!
Tacoma Service Area
Proudly serving greater metro Tacoma, WA.
Are you ready to work with SILENCE, Tacoma's number one silent disco parties and silent event provider? we can help you throw any type of amazing silent events, ranging from fun and exciting corporate parties to youth groups to downright incredible hotel parties! Book with SILENCE now!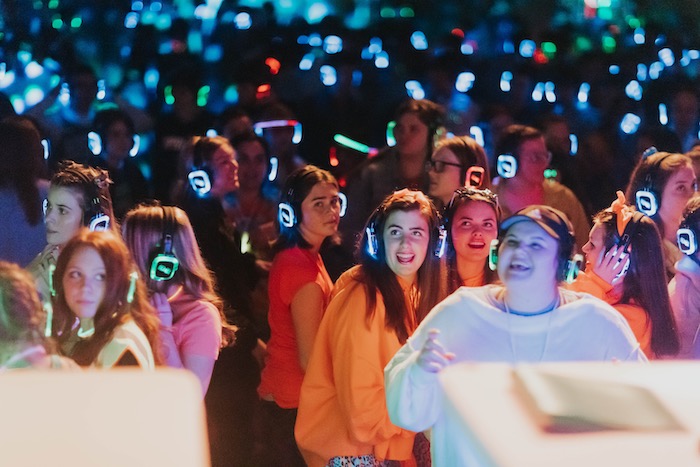 Reviews in Tacoma
Rely on Silence – The name you can trust for premium quality LED Silent Disco Headphones.
Frequently asked questions
Best Tacoma, WA Silent Discos
Well run silent discos, and other silent events, are often fantastic experiences for all involved. SILENCE is the premier supplier of silent disco headphone rentals and headsets for sale in Tacoma, WA, and is here to help you as you plan your silent event. Over time, many have gravitated towards putting on silent events because they tend to work very well for a variety of occasions including milestone celebrations, club parties, and business gatherings.
With Tacoma silent discos and the like enabling guests to experience incredible music while hitting the dance floor, it's no wonder that these special events are gaining traction from coast to coast. SILENCE is well known for offering unmatched, customized rental packages that make it very simple to pick your options and provide an experience that attendees will talk about for a long time to come. As part of our commitment to offering the finest service we can, our experienced team has put together an assortment of desirable rental bundles. These bundles include the premium silent disco headsets themselves, as well as fantastic accessories and dependable signal transmitters.
Tacoma Silent Event Headphones
Our Tacoma, Washington silent disco headsets are able to deliver a truly outstanding experience with all of the state-of-the-art technology and features incorporated within them. Create the mood and atmosphere you want with built-in LEDs that light up and dim based on the particular music being played. The wireless headphones can send clear audio signals up to 400 yards away, and include effective noise canceling functionality as well. Our headphones put control in your guests' hands, allowing them to adjust the audio to suit their preferences.
Custom branding choices are yet another reason why clients choose SILENCE for their Tacoma silent event equipment. Removable stickers featuring custom logos and other brand assets let you put your company pride on full display. There's no reason for you to settle for something bland and unappealing when our visually stunning options are readily available.
Top Silent Disco Rentals in Tacoma, Washington
The amazing team at SILENCE endeavors each and every day to build on our already strong reputation as the best Tacoma, WA silent disco rental company in the area. We are able to routinely impress event planners and attendees alike because we focus intently on comfort, creativity, clarity, and customization. We take great pride in all we have to offer, and are so pleased to hear from clients that our headsets helped make their silent events truly spectacular and memorable.
SILENCE headphones work quite well for conventional silent discos as well as a range of other silent events. Over the years, a large contingent of clients have purchased or rented our Tacoma, Washington headphones for their business conferences, fitness seminars, weddings, and more. With an abundance of possibilities, you simply have to try these amazing headsets.
While a significant percentage of our clients tend to rent our silent event headphones, we do have a number that opt to buy them from us instead. If this is something that you would like to do, please do not hesitate to contact us. Our team is also available to host your silent event, and does an excellent job of managing things at the venue. Don't delay in getting the best headphones in the market for your Tacoma, WA silent disco. We look forward to hearing from you.