Premium silent disco headphones
If you're setting up a silent disco in Champaign-Urbana, IL, you'll want to get the best headphones possible for your guests to enjoy throughout the event. With top-quality headsets to rent or buy, and exceptional customer service, SILENCE has emerged as one of the premier silent disco rental companies. Our company is able to provide Champaign-Urbana silent disco headphones that are reliable, equipped with quality LEDs, and produce audio that is so clear that attendees will feel like a DJ is spinning tracks right there in the room. Instead of all guests having to tune in to the same station, our silent event headsets in Champaign-Urbana include multiple amazing channels that will keep them fully engaged from beginning to end. We also offer comprehensive hosting services for Champaign-Urbana, Illinois silent parties, helping to ensure that the event is managed well and that your guests are having an amazing experience. No matter if you're in the process of planning a conventional silent disco, corporate event, formal gathering, or anything similar, our team is confident that you'll be fully satisfied with all we have to offer.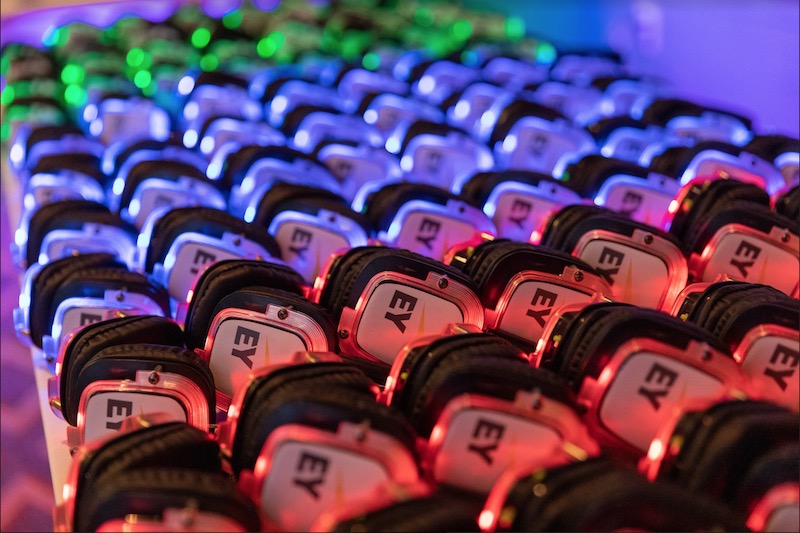 Serving Champaign-Urbana since 2014
Champaign-Urbana IL
Service Radius: 50 Miles
Hours of Operation:
Mon-Fri 8:00 AM to 6:00 PM EST
Sat 8:00 AM to 6:00 PM EST
Champaign-Urbana's top provider of silent disco headphones & silent parties



Multiple

Channels

Guests can toggle through multiple genres of live music on our 3 channel silent disco headphones at your silent party. Find your vibe tribe by the LEDs displayed on the wireless headphones.




Premium

Sound

Our high-quality, noise cancelling wireless headphones sends clear audio up to 400 yards away. With personal volume and sound control, say goodbye to those pesky noise ordinance issues.




Vibrant

LED's

Elevate the lightshow at your next party, with the best silent disco headsets in town. Our LED headsets include built-in vibrant LEDs that change based on the music channel selected. Let's party!
Silent event services we offer in the Champaign-Urbana area.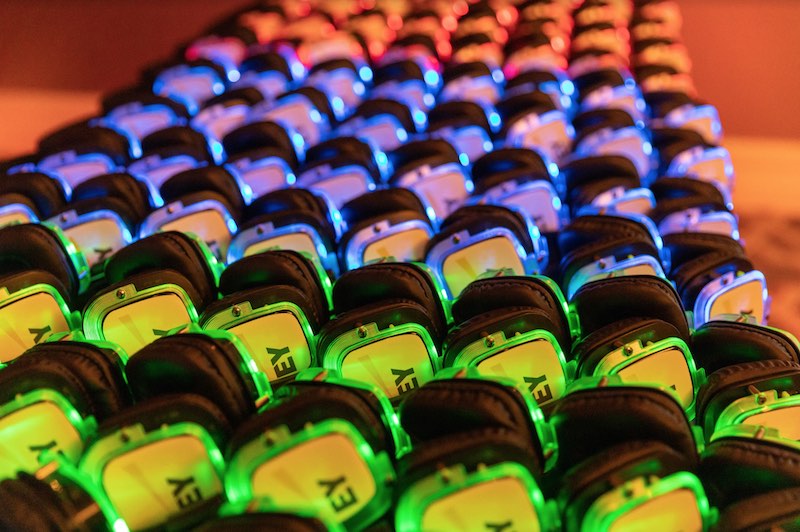 Rent or buy headphones
Whether you are looking for D-I-Y silent disco headphones rentals or wanting to buy a silent disco transmitter and wireless headphones, we are the best silent disco equipment provider and top silent event company in your area. Let's party today!
Silent event equipment
Phantom DJ mixes
Custom packages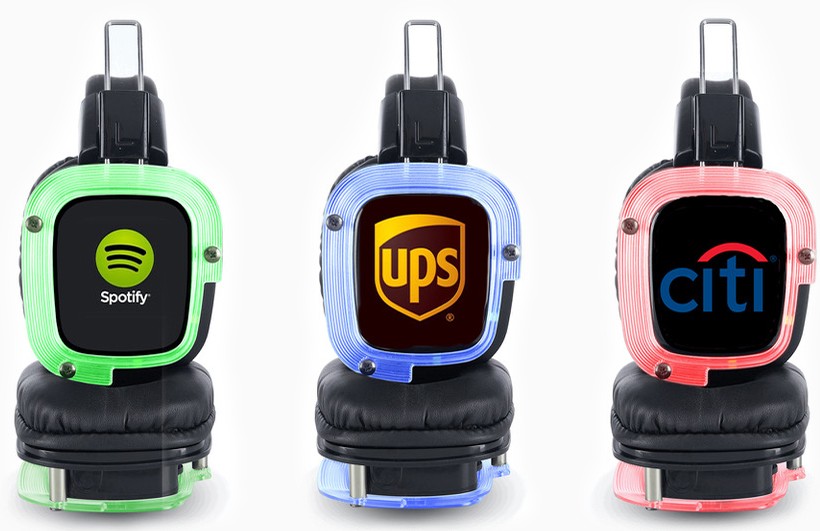 Customized headphones
Branded silent disco experiences are our specialty. With unique customizations, your SILENCE party headsets will provide for a memorable experience. Set up your own branding or logo to make your silent event stand out today. Get a free quote!
Headphone branding
Custom logo design
Removable stickers
Shipping/packaging
Custom activation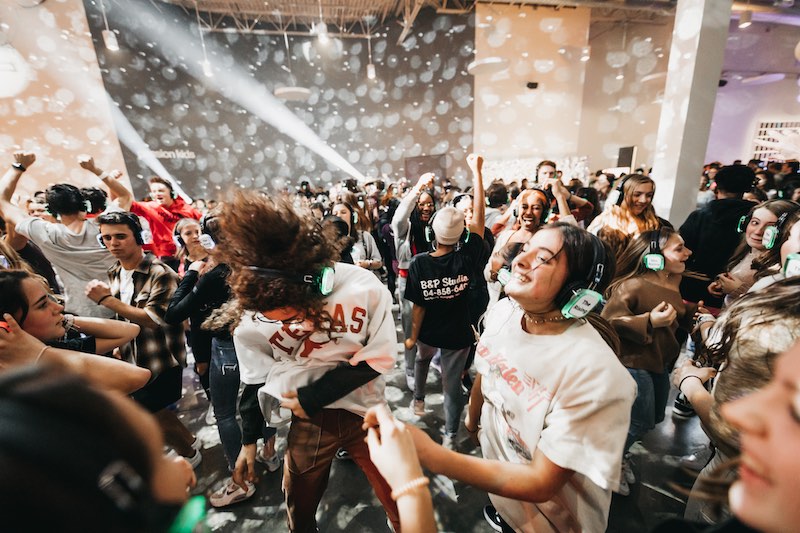 Full-scale silent events
We have over twenty years of events and entertainment experience. We provide live DJs, onsite support, staging, lighting, and wireless SILENCE equipment. From a silent disco yoga to youth groups, add another level of excitement today. Ready to rock?!
Live & phantom DJ's
Onsite event support
Three live DJ options
Silent event planning
Audio technicians onsite
Popular Packages
Silence LED state-of-the-art headphone packages.
Champaign-Urbana silent disco with all the bells and whistles.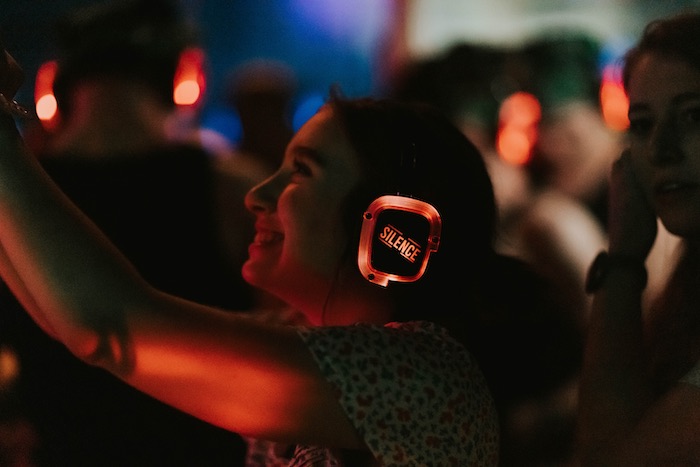 1.
SILENCE PACK 1: DJ headset package
1 live mix DJ and 2 DJ pre recorded stations with 3 genres of music. (Phantom DJ's)
2.
SILENCE PACK 2: Virtual DJ headset package
3 pre recorded DJ stations 3 different genres of music with Tech/MC. (Phantom DJ's)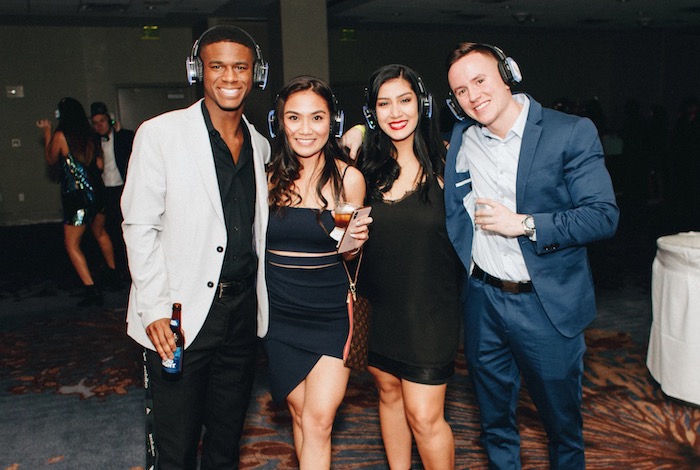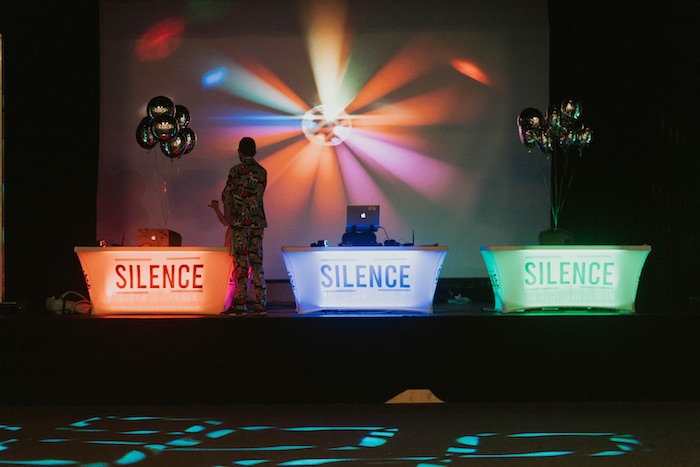 3.
SILENCE PACK 3: DJ custom headset package
3 live DJ's spinning at the same time 3 different genres of music. **This is the ultimate silent party package.
Champaign-Urbana Silent Events
Our headsets are perfect for any event in Champaign-Urbana!
Champaign-Urbana Service Area
Proudly serving greater metro Champaign-Urbana IL.
Are you ready to work with SILENCE, Champaign-Urbana's number one silent disco parties and silent event provider? we can help you throw any type of amazing silent events, ranging from fun and exciting corporate parties to youth groups to downright incredible hotel parties! Book with SILENCE now!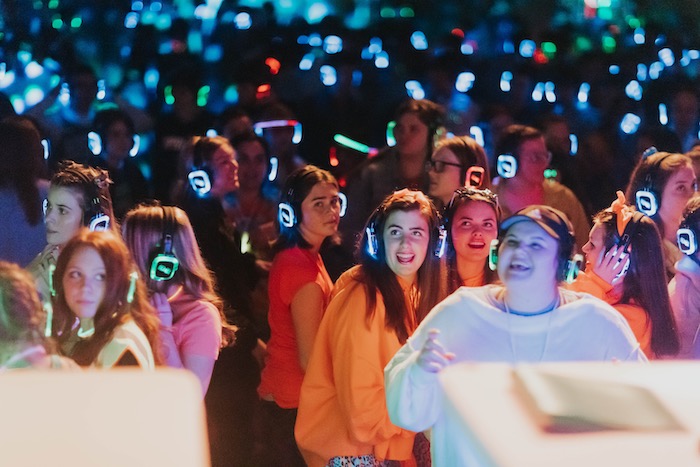 Reviews in Champaign-Urbana
Rely on Silence – The name you can trust for premium quality LED Silent Disco Headphones.
Frequently asked questions
Best Silent Discos in Champaign-Urbana, Illinois
Silent discos and similar events, when put together correctly, can be unforgettable experiences for everyone involved. If you have a silent event on the horizon, SILENCE would appreciate the opportunity to work with you. We are regarded as a top supplier of silent disco headphone sales and rentals in Champaign-Urbana IL. Silent events continue to gain in popularity because the format works well for a number of different special occasions including birthday parties, corporate conventions, club events, and many others.
At silent discos in Champaign-Urbana, guests can experience the wonderful music provided and dance to the beat as much as they desire. SILENCE is known for offering unmatched, custom rental packages that enable event planners to acquire what they need to put on spectacular events that attendees will rave about for a long time to come. As a means of delivering the best service we can, our experienced staff has put together an assortment of appealing rental bundles. These packages include not only our premium silent disco headphones, but also fantastic accessories and top-tier transmitters.
Champaign-Urbana Silent Event Headphones
In many ways, silent event headphones are only as good as the technology and features included with them. That is why our company has put substantial time and effort into making sure that our headsets have the latest technological advancements and cutting edge feature sets. Looking for your silent disco to have a particular mood or atmosphere? Our headphones have vibrant LED lights that change brightness based on the music itself. Additionally, our Champaign-Urbana silent disco headphones are capable of relaying audio up to an astounding 400 yards away! This means that they'll likely be a great fit no matter the particular size of your event venue. Guests also love the fact that our headsets allow them to pick among different channels and adjust the audio as they want. We even have compelling noise canceling technology in our headphones to help prevent attendees from being distracted by anything around them.
When you choose SILENCE for your Champaign-Urbana, Illinois silent event equipment, you also have the ability to customize the headsets with fun branding options. Over the years, we've had many clients that have opted to use our aesthetically pleasing and simple-to-remove headphone stickers to help highlight their company and brand identity. We believe that your silent event is a very special occasion, and is worthy of having headphones that are special as well.
Premium Silent Disco Rentals in Champaign-Urbana IL
Every day the dedicated team at SILENCE strives to expand our reputation as the top Champaign-Urbana silent disco rental company around. Our consistent ability to provide clients with an unparalleled silent event experience stems in part from our work to maximize customization, clarity, comfort, and creativity. Our employees are very proud of what we offer, and always appreciate hearing that our headphones exceeded expectations and truly made a positive difference at the event.
Our headsets are a great fit not only at traditional silent discos, but many other kinds of silent events as well. In fact, many clients have rented or bought SILENCE's Champaign-Urbana silent event headphones for weddings, fitness classes, business events, and even formal religious ceremonies. There are so many fun and unique possibilities that come with our superb headsets, and we cannot wait for you to try them for yourselves.
Even though a large contingent of our clients seek to rent silent disco headsets, there are still many that decide to buy the headphones from our company outright. Please reach out to us if this is an option that you're considering. We can also assume hosting duties for your silent event, and have a team that is more than capable of masterfully managing the activities at the venue itself. If you're ready to secure the best headphones available for your upcoming Champaign-Urbana, Illinois silent disco, we would welcome the chance to assist you.