Buy New or Pre-Owned Wireless 🎧 Headphones
Choose between 50, 100 or 150 silent DJ headphones + sound wave transmitters
FIT: Adjustable over-ear headphones
BATTERY LIFE: Up to 10 hours
Hours of Operation:
Mon-Sat 8:00 AM to 6:00 PM EST
Your audience controls their silent party headphones
SILENCE silent party equipment purchases include headphones plus 3 dedicated Sound Wave transmitters. Buy silent disco headphones for many types of Silent events including Silent Disco and Silent Parties, fitness clubs, silent yoga, classrooms, presentations, conventions, museums, tours and more.
Buy our silent disco headphones
Available bundles include Silence headphones, three Sound Wave transmitters, 16-port USB charging AC adapter, storage tote, accessories, PRO DJ equipment, phantom mixes, tables, lighting and more. Customize headphone packages to fit your unique event needs.
Silent headphone features
Our wireless multi channel headphones for purchase are top of the line over-ear with a comfortable fit.
Combine up to 3 transmitters to allow the audience to select from 3 different audio channels or performers to fit their mood.
Each transmitter can pair to an unlimited number of wireless headphones which provides flexible expansion options.
Long-range UHF/RF wireless systems deliver a wide coverage area up to 1,640 feet without playback interruption or interference.
Our wireless silent disco headphones provide an earcup LED glow based on which channel and DJ station they are connected to.
Transmitters and headphone are easy to set up and extremely mobile allowing for simple and quick integration with your equipment.
We provide accessories, headphones, phantom mixes, DJ equipment, transmitters, lighting, and more to customize your silent event party.
The top provider of silent disco headphones & silent party equipment



Multiple

Channels

Guests can toggle and jam through multiple genres of live music when you buy our three channel silent disco headphones for your silent event.




Premium

Sound

Our high quality, noise cancelling wireless headphones sends clear audio up to 400 yards away. Headsets include personal volume and sound controls.




Vibrant

LED's

The best silent disco headphone purchases include built in vibrant LEDs that light up based on the music channel and sets the silent party vibe.
Buy silent disco headphones with SILENCE Activations.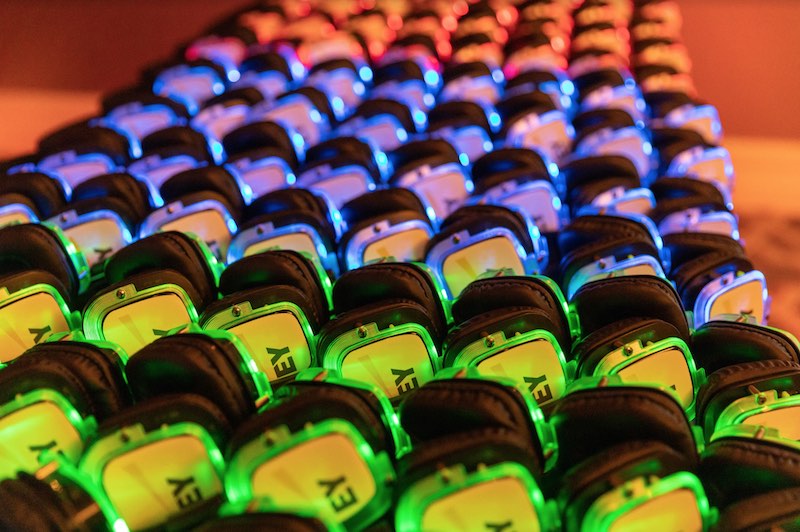 Buy wireless headphones
When you want to buy silent disco headphones to DIY your silent events and parties, purchase SILENCE top-of-the-line wireless headphones at a price you can afford and low cost shipping.
Silent event equipment
Phantom DJ mixes
Custom packages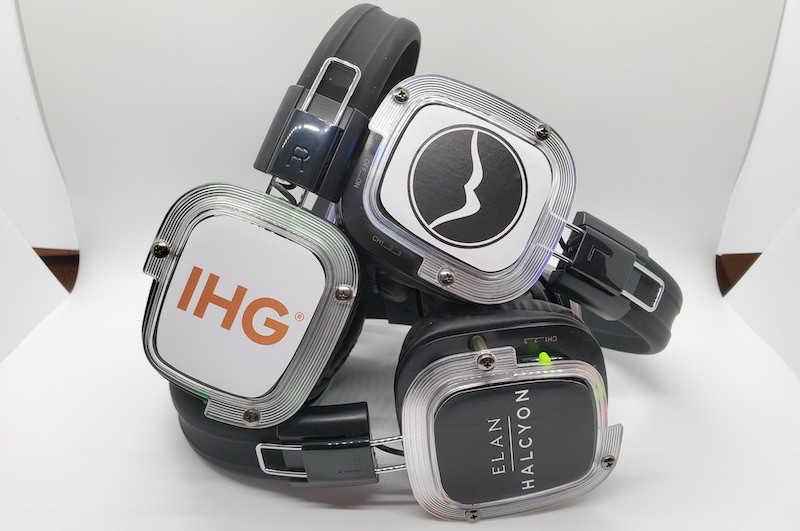 Custom branding available
Want us to custom brand your new headphones before we ship them to you? Use your own branding & logo to make silent events more personable and stand out for your party guests.
Headphone branding
Custom logo design
Removable stickers
Shipping/packaging
Custom activation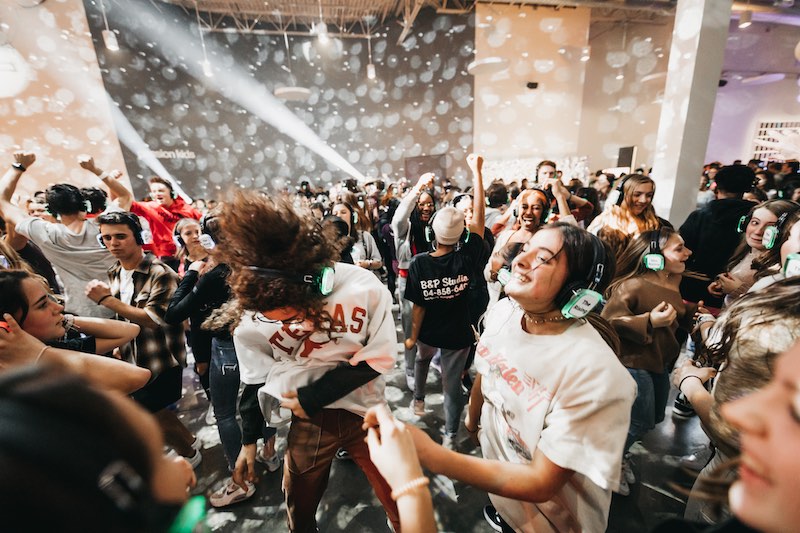 Full-scale silent events
We have over 20+ years of experience providing events with live DJs, on-site support, staging, lighting and wireless SILENCE equipment. From silent disco to yoga, add level up today.
Live & phantom DJ's
Onsite event support
Three live DJ options
Silent event planning
Audio technicians onsite
SILENCE DISCO PURCHASING PROCESS
Buy SILENCE quiet headphones… Shawty!
Atlanta silent disco with all the bells and whistles.
Buy More Than Headphones
Buy silent headphones + wireless mics + transmitters
When you buy silent party headphones, you can customize your package to include everything you need in order to make your next silent event a success. Wireless headphones are easy to purchase near you. Contact SILENCE today to buy silent party headphones.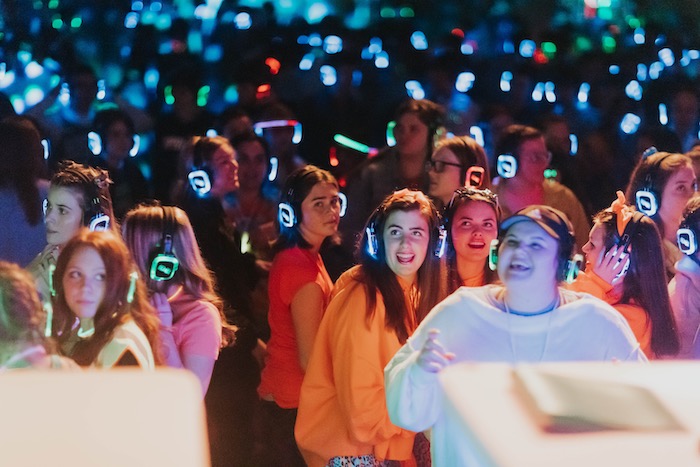 Silent Events Types
Our silent headphones are perfect for any event!
Frequently asked questions